ChurchWatch Central
Pulpit & Pen weigh in on Stetzer's Chrislam agenda.
Chislam: A false movement that reconciles Christianity with Islam, that both worship and serve the same God.
Pulpit & Pen write,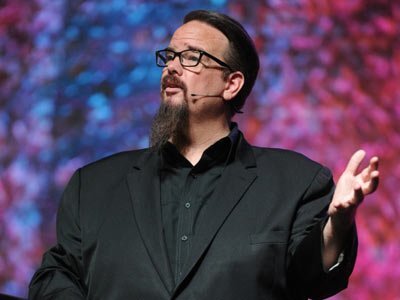 Ed Stetzer Wants Partnership with Muslim Leaders
Last month, Ed Stetzer spoke at an interfaith gathering with Islamic extremists, including known aiders and abetters of international terrorism. Stetzer provided Southern Baptist-owned Lifeway data to assist the Muslims in "learning how to relate" to evangelicals and how to "build bridges" with other faiths. Speaking with Stetzer at the ironically-themed "Spreading Peace Convocation" was Obama's spiritual advisor, Joel Hunter, radical sheik Hamsa Yusef, cop-killer supporting Muslim and friend of Anwar Awlaki, Suhaib Webb. Stetzer was paid to hand over the Southern Baptist intellectual property to the Islamic extremists by Islamic globalist organization funded by the Bill and Melinda Gates Foundation, the International Interfaith Peace Corps and the syncretistic Chrislam organization, Glocal.
If you're…
View original post 361 more words