Back in 2013, Phil Johnson addressed the complaint of charismatics that cessationists 'paint with a broad brush'. As Phil clearly states – 'both historically and by direct line of descent, the whole movement stems from a rotten root. Error and delusion are the phloem and xylem of its central belief system'.
Fast forward to 2017, has anything changed?
---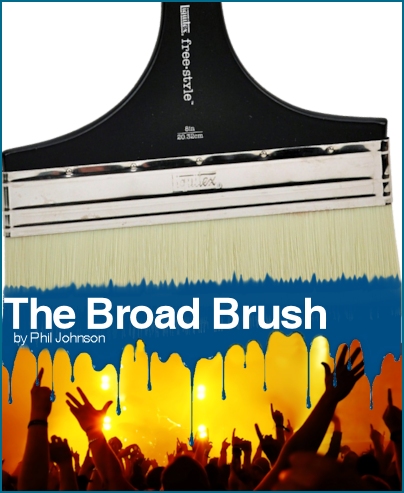 Without question, the most common complaint I hear from my charismatic friends about the Strange Fire conference is, "You always paint with a broad brush!"
"I hate being pedantic, but I can't resist pointing out that such a criticism itself is a fairly sweeping overstatement. It's true that some broad generalizations were made during the conference. Language without nuance can sometimes be useful to make one's meaning forcefully clear (Jesus often used hyperbole for emphasis).
But it can also have the opposite effect, especially in a hotly contested family dispute…
View original post 1,371 more words