The Bible doesn't teach that God helps those who help themselves. The Bible teaches that God helps the helpless and provides eternal life to them in Christ alone. He, alone, completely meets our need for eternal life and in all of life.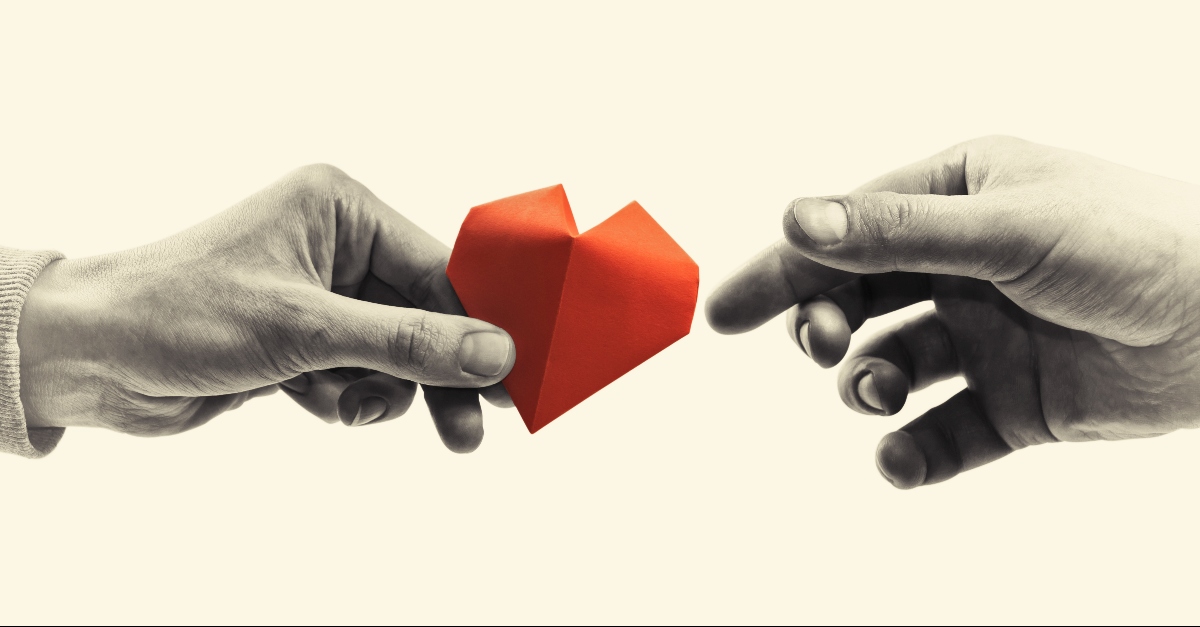 Today, it's common to see articles, books, podcasts, and even sermons preached in local churches that focus on how you can be happy, wealthy, and for God to be happy with you apart from Christ. Such teaching has a long history, and is appealing to the masses, but has devastating effects on the eternal life of millions.
The Origin and History of the Phrase
The phrase "God helps those who help themselves" is not in the Bible. The first appearance of such a phrase came around 620-564 BC from one of Aesop's fables, Hercules and the Waggoner, saying:
A Waggoner was once driving a heavy load along a very muddy way. At last he came to a part of the road where the wheels sank half-way into the mire, and the more the horses pulled, the deeper sank the wheels. So the Waggoner threw down his whip, and knelt down and prayed to Hercules the Strong. "O Hercules, help me in this my hour of distress," quoth he. But Hercules appeared to him, and said: "Tut, man, don't sprawl there. Get up and put your shoulder to the wheel." The gods help them that help themselves.
The saying "God helps those who help themselves" also appeared in several Greek plays written by Aeschylus, Sophocles, and Euripides. Algernon Sidney (1623-1683) was an English political theorist, who first used the proverb in the way we now use it in Discourses Concerning Government. A century later, it found its way into the Poor Richard's Almanac authored by Benjamin Franklin in 1757.
Whatever the origin of the quote, what matters is that the Bible doesn't teach that God helps those who help themselves. Charles Spurgeon rightly said (Sermon #2789 Perfect Justification and Perfect Pardon), "God helps those who cannot help themselves. That proves the greatness of His mercy, which endureth forever."
God Helps the Helpless
The Bible teaches that God helps the helpless and provides eternal life to them in Christ alone. Isaiah 25:4 declares, "For you have been a stronghold to the poor, a stronghold to the needy in his distress, a shelter from the storm and a shade from the heat; for the breath of the ruthless is like a storm against a wall," Romans 5:6 says, "For while we were still weak, at the right time Christ died for the ungodly."
Every single person is utterly helpless to save themselves as every human being is a sinner by nature (Psalm 51) and by choice (Romans 3:23; 6:23), since they are infected with sin (Romans 3:23), and condemned because of sin (Romans 6:23).
Nothing anyone can do can undo the hopelessness of our sinful condition, which is why Jesus came under a death sentence to offer the forgiveness of sins (Matthew 1:21). Jesus paid the penalty sinners deserved and were incapable of paying (2 Corinthians 5:21).
The help provided by the Lord is not the help we may want — to be rich or influential — but it's the help that we most need and the hope that God offers in Christ (2 Corinthians 5:17-21; Ephesians 2:1-8). God provides the help we need in Christ to satisfy our hearts, which long for eternity (Ecclesiastes 3:11).
The Problem with God Helps Those Who Help Themselves
"God helps those who help themselves" is a false gospel because man, in his sinful state, cannot seek God (Romans 3:10-18), which is why God chose man before we accepted Him (Romans 8:29-30). Once saved, the people of God are secure in Christ forever and kept down to the nanosecond by Christ Himself (John 10:27-29; Romans 8:31-39).
There is not one aspect of salvation that man can initiate or work enough toward, for we cannot help ourselves, nor save ourselves, which is why Christ came, died, and rose again (1 Corinthians 15:1-8).
Christ Is the Hope for All
The Lord does not promise the people of God an easy life but a life of hardship (John 16:33; Acts 14:22). The blessing Jesus promises to the people of God is the Holy Spirit (John 14:16-17) and who will lead Christians in the truth (John 16:13).
The Holy Spirit seals the people of God as God's (Ephesians 1:13-14) and gives Christians the ability to help one another in the church (1 Corinthians 12:7), and wisdom to face persecution (Mark 13:11).
God helps those who help themselves may seem good at first glance, but it's bad theology. Instead of God as rescuer and redeemer, with the view of "God helps those who help themselves," you have man at the center of our salvation.
Salvation, in the Bible, is described as of the Lord (Jonah 2:9). Even for the Christian, it's easy to become "me-centered." We may think, "If I do this, God will love me more," but we need to understand God loves us so much that at the right time, He sent Christ to die for the ungodly to bring us to the Lord (Romans 5:1-5).
Even in our obedience, Christians might think God will love me more if I do this or that, but this is the same trap. Our obedience in the Christian life is because of the finished and sufficient work of Jesus (John 15:1-10). We are Christ's, and He is ours, which is why our obedience in the Christian life is wholly dependent on Christ (John 15:1-10).
While we could explore other such sayings in this article, the point is that our salvation and God's love are not dependent on our good works or our performance. The Lord Jesus is literally our Lord and Savior, and He, alone, saves and declares sinners not guilty on account of the finished and sufficient work of Christ. He, alone, totally and completely meets our need for eternal life and in all of life.
Salvation is of the Lord, which is good news for Christians because it means we can rest in and trust Jesus. After all, He is enough (Matthew 11:28-30). Even so, we still pursue godliness because we are united to Christ (2 Peter 1:3-10).
The good works the Lord has prepared for the people of God (Ephesians 2:10) are because we are in Him, and He is at to work through us to make disciples (Matthew 28:16-20). God blesses obedience rooted in the grace of God (1 Corinthians 15:10; 58).
What Does This Mean?
The Lord doesn't help those who help themselves but helps those who recognize they aren't enough and that He is utterly sufficient in all of life to save and satisfy.
In an age that is tired and hungry for truth, God helps those who don't help themselves is needed because Christ is sufficient and alone enough to save sinners and to equip the saints. Christ is the hope of sinners, and He meets both needs in His finished and sufficient work.
via Does God Help Those Who Help Themselves? — Christianity.com