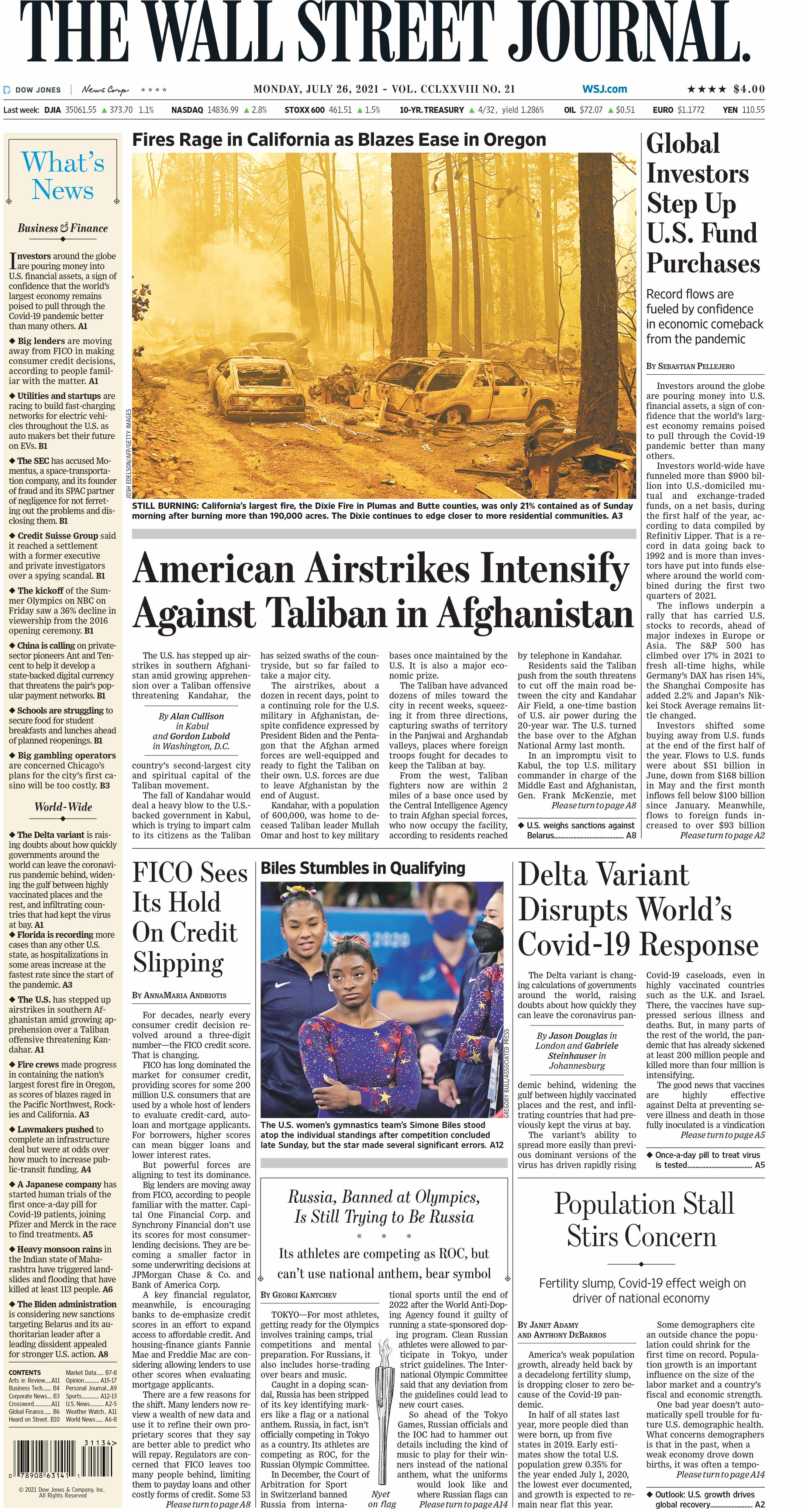 Manufacturing of unique red dye for Third Temple begins
On Sunday, a woman went out to collect tiny insects that once a year, produce the flame-colored dye that was used in the Temple. The time-consuming work produced a minuscule amount of dye but she is determined to continue moving forward towards bringing the Third Temple.
At least ten protesters dead in Iranian water protests
The droughts are the worst in over a century, hitting agriculture and leading to power blackouts. The area is Iran's main oil-producing region and the wealthiest of the country's 31 provinces. Iran's supreme leader Ayatollah Ali Khamenei called on the people to stop protesting. "The enemy will try to use any tool against the revolution, the nation and the people's interests, so we must be careful not to give him any pretext," Khamenei posted on on his official website.
Supremes told constitutionally, Roe should be overturned
"If this suggestion of personhood is established, [the pro-abortion] case, of course, collapses, for the fetus' right to life would then be guaranteed specifically by the [14th] Amendment." Now the justices are being informed, bluntly, that the time has come for that decision to be reversed. A report posted on ABC explains that Mississippi's attorney general is arguing to the court that states should be allowed to decide whether, and how, to regulate abortion.
Rep. Paul Gosar Sponsors Bill to Ban All Immigration Into US for 10 Years
Rep. Paul Gosar (R-Ariz.) on July 23 announced he's sponsoring a bill that would put a 10-year freeze on all immigration into the United States, arguing that the pause is needed to help stem the current surge in illegal border crossings.
Veterinarian dies of rare Monkey B virus, the first documented human case in China
A 53-year-old veterinary surgeon in Beijing died after contracting the Monkey B virus, according to a report published by the Chinese Center for Disease Control and Prevention. The report states that the victim, who was the first documented human case in China, worked in an experimental research institute specializing in nonhuman primate breeding. He dissected two dead monkeys in March then experienced nausea, vomiting, fever and neurological symptoms one month later.
U.S. intensifies airstrikes in Afghanistan as the Taliban offensive approaches Kandahar
U.S. intensifies airstrikes in southern Afghanistan Anxiety is growing It is the country's second largest city and the spiritual capital of the Taliban movement over Kandahar, which threatens the Taliban attack. The collapse of Kandahar will have a major impact on the US-backed government in Kabul. Taliban confiscated country beltBut so far I haven't been able to take a major city.
Disturbing behavior by China suggests the Cold War, Stephen Roach warns
Economist Stephen Roach warns that Beijing's crackdown on US-listed Chinese stocks will have a widespread impact on the market. Roach, considered one of the world's leading experts in Asia, believes this action represents an early stage in the Cold War.
Tropical Storm In-fa putting millions at risk in eastern China
Tropical Storm In-fa could be seen bringing major impacts across east-central China, including Shanghai. Over 25 million people reside in the Shanghai metropolitan area, all of which (and more outside of the city) are feeling or will feel the impacts of this expansive storm. The risk for flooding rainfall, destructive storm surge and damaging wind gusts will not only persist through the remainder of the weekend, but will likely last until midweek as the storm slows to a crawl.
One nation is triggering rainstorms to cool down hot days with 'cloud seeding'
Rainwater filled streets in the United Arab Emirates (UAE) on July 20 and 21 — but this rain was not a force of mother nature, rather, it was manually triggered by the UAE government using a form of weather modification called "cloud seeding."
After meeting with Biden, Putin turns against Israel, Arming Syria with better anti-air systems
For the first time, last week Russia announced it helped Syria operate against an Israeli airstrike in Syria. According to some reports, the change in policy comes in the wake of a meeting between Putin and Biden in which the US president expressed displeasure at Israeli strikes against Iranian targets.
6.7 Magnitude Earthquake Hits Philippines: US Geological Survey
Manila: A strong earthquake shook the Philippines on Saturday, the US Geological Survey reported, but it was deep, and local authorities said they did not expect damage. The 6.7-magnitude quake struck off the main island of Luzon at 4:48 am (2048 GMT) at a depth of 112 kilometres (70 miles), USGS said. It was followed a few minutes later with a 5.8-magnitude quake in the same region that was also deep.
Stressed out: Hawaiian volcanoes are heavy
The magnitude-5.2 and 4.2 earthquakes a couple of weeks ago are just two instances of earthquakes due to bending of the Pacific Plate. Earthquakes caused by this flexure can be quite large—some even greater than magnitude-6.
Minnesota Woman Loses Both Legs and Both Hands Following Second Pfizer COVID-19 Shot
Jummai Nache, and her husband, Philip Nache, were born in Nigeria and came to the U.S. to settle in Minneapolis a few years ago, working with the Southern Baptists to plant churches among the African communities living in Minneapolis.
Plague discovered in 6 Colorado counties after 10-year-old dies
The Colorado Department of Public Health and Environment says there have been laboratory-confirmed reports of plague in animals and fleas from six counties.
Inserting animal gene made potato and rice crops 50 percent bigger
Introducing animal genes into common crops has enabled scientists to massively increase their yield and make them more resistant to drought, according to a new study.
Expanding Western drought sets 122-year record: scientists
A devasting drought has spread virtually throughout the entire western U.S., setting a 122-year record, scientists say. Almost 90 percent of the the region is now considered to be in drought.
Thousands rescued and over 100 dead after monsoon downpours flood western India
Heavy monsoon downpours led to over 100 deaths in western India this week, and the weather pattern over the next few weeks could continue to keep the region at-risk of dangerous flooding and landslides.
Bodies Recovered From Tunnel That Was Submerged by Floodwaters in Central China
Bodies have been recovered after massive floods swallowed up a tunnel in a central Chinese city earlier this week, trapping hundreds of vehicles and drivers.
Deadly Typhoon Threatens Strategic Chinese Oil Hub
The In-fa typhoon, which caused devastating flooding in parts of China this week—claiming at least 33 lives—is expected to make landfall this weekend in a key area hosting some of the largest Chinese refineries and oil storage tanks.
CDC withdraws fraudulent PCR testing protocol that was used to falsify covid "positives" to push the plandemic
After more than a year of committing scientific fraud to push false "positives" via PCR testing, the CDC has announced it is withdrawing the RT-PCR Diagnostic Panel on December 31st of this year:
Freak Brazilian cold snap damages coffee crops, prices expected to climb
A serious cold snap has hit Brazil's coffee belt, pushing temperatures below freezing in a matter of mere minutes, seriously jeopardizing next year's crops and damaging countless coffee trees. In addition to hurting the coffee industry, it's also a big blow for those who insist that manmade global warming is causing rising temperatures across the planet.
BIOWEAPON: New study reveals spike protein in coronavirus vaccines responsible for adverse reactions
A new study has found the main reason why Wuhan coronavirus (COVID-19) vaccines cause adverse reactions. The confidential study leaked online pointed to spike proteins in the vaccines as responsible for the reported serious side effects. These spike proteins from the COVID-19 vaccines also affected people who have not been inoculated yet – aside from vaccinated individuals themselves.
Report says Chinese scientist filed for a coronavirus vaccine patent BEFORE the pandemic
A report has revealed that a Chinese military scientist filed a patent for a Wuhan coronavirus (COVID-19) vaccine prior to the March 2020 pandemic. It stated that People's Liberation Army (PLA) scientist Yusen Zhou filed the paperwork for the vaccine in February 2020 before he mysteriously died. The report's revelation appeared to support emerging claims that the pathogen behind COVID-19 emerged from a laboratory in the Chinese city of Wuhan.
Dr. David Martin: Daszak and Fauci committed acts of domestic terrorism with coordinated release of covid bioweapons
In a fascinating interview with Stew Peters of "The Stew Peters Show," Dr. David Martin blew the lid on Tony Fauci and Peter Daszak, both of whom committed treasonous acts of domestic terrorism against the entire world with their coordinated release of the Wuhan coronavirus (Covid-19).
Passionate Italian Doctor: "You'll Find out in 18 Months When People Will Die Like Flies"
An Italian doctor spoke out against the deadly Covid-19 experimental vaccines. She warned that the human DNA would be destroyed and that within 18 months they will begin dropping dead like flies. "You are being colonized by a satanic entity
BOOM! Founder of mRNA Vaccine: CDC Is UNDER-REPORTING and EDITING Adverse Effects of COVID Vaccines
…According to Dr. Malone the CDC is covering up the adverse effects of the dangerous COVID vaccines. Dr. Malone then went on to accuse megalomaniac Dr. Tony Fauci of being a liar who is purposely hiding this information from the public — for their own good.
Source: 26 Jul 2021 – Rapture Ready
Putin threatens to strike enemies with 'unpreventable strike' in chilling warning to westPosted: 26 Jul 2021 06:52 AM PDT(TheSun) – Vladamir Putin has bragged his war machine can now deliver an "unpreventable strike" against its enemies as he paraded his naval might. The Russian strongman's boast comes days after military officials announced tests of advanced new hypersonic weapons — from an arsenal Putin has described as "invincible".Putin's chilling warning follows an incident in the Black Sea in June when Russia said it had fired warning shots and dropped bombs in the path of a British warship HMS Defender to chase it out of Crimea waters.Continue reading Putin threatens to strike enemies with 'unpreventable strike' in chilling warning to west at End Time Headlines.
Group of Doctors, nurses, and medical groups are now demanding mandatory vaccine for all health workersPosted: 26 Jul 2021 06:35 AM PDT(ETH) – MSN is reporting that Medical groups representing millions of doctors, nurses, pharmacists, and other health workers on Monday called for mandatory vaccinations of all U.S. health personnel against the coronavirus, framing the move as a moral imperative as new infections mount sharply."We call for all health care and long-term care employers to require their employees to be vaccinated against covid-19," the American Medical Association, the American Nurses Association and 55 other groups wrote in a joint statement shared with The Washington Post.Continue reading Group of Doctors, nurses, and medical groups are now demanding mandatory vaccine for all health workers at End Time Headlines.
Russia has "run out of patience" with Israel in Syria, planning a shift in policies toward themPosted: 26 Jul 2021 06:20 AM PDT(OPINION) ETH – According to a new report from the Times of Israel, Russia has "run out of patience" with Israel in Syria and is planning a shift in its policies toward Israeli sorties over the country, according to an unconfirmed report on Saturday.The London-based Arabic newspaper Asharq Al-Awsat cited an unnamed "well-informed" Russian source as saying that following talks with Washington, Moscow had got the impression that "Washington does not welcome the continuous Israeli raids," and thus believes it has the freedom to act more aggressively to thwart them.Continue reading Russia has "run out of patience" with Israel in Syria, planning a shift in policies toward them at End Time Headlines.
Chinese authorities raid online Church service and force pastors to stop preaching the GospelPosted: 26 Jul 2021 06:05 AM PDT(CBN) – Chinese Communist Party (CCP) officials reportedly raided a virtual church service in Guangdong Province that was meeting over Zoom. Authorities forced Pastor Mao Zhibin and Elder Chu Yanqing with Shenzhen Trinity Gospel Harvest Church to stop preaching as other CCP officials enclosed on the church building, International Christian Concern reported.The incident took place on July 11, nearly three months after a church member, Shi Minglei, also known as Hope, fled to the U.S.Continue reading Chinese authorities raid online Church service and force pastors to stop preaching the Gospel at End Time Headlines.
Are We Reaching A Prophetic Boiling Point?Posted: 26 Jul 2021 05:48 AM PDT(OPINION) – They say a watched pot never boils. Well, I've been watching and it seems like things are beginning to heat up! It appears we are in an era when the water is not only heating up, but the bubbles are beginning to form more rapidly than any other time in history. Consider this sampling of earlier signs of the times and how spread out they were.In 1897, Theodore Herzl chaired the 1st Zion Congress with the goal of creating a home for the Jewish people.Continue reading Are We Reaching A Prophetic Boiling Point? at End Time Headlines.
End-Times author asks, 'Is the Rapture Imminent?'Posted: 25 Jul 2021 08:20 PM PDT(OPINION) – Is the rapture imminent? The idea of an imminent rapture portrays a weak Lord. I find it difficult to comprehend how Christianity could ever accept God as weak. If true, any possible perceived weakness would be a projection by mankind, based on our own weaknesses; this saddens God.When I share that the rapture is designed by God to be a grand visual event, to be witnessed by the entire world, I am often told I am wrong.Continue reading End-Times author asks, 'Is the Rapture Imminent?' at End Time Headlines.
A man just used AI to bring back his deceased fiancé and the creators of the tech warn of the danger it posesPosted: 25 Jul 2021 08:11 PM PDT(ETH) – In a creepy story for the San Francisco Chronicle, Barbeau detailed how Project December, a software that uses artificial intelligence technology to create hyper-realistic chatbots, recreated the experience of speaking with his late fiancé. All he had to do was plug in old messages and give some background information, and suddenly the model could emulate his partner with stunning accuracy.Business Insider states that this may sound like a miracle (or a Black Mirror episode), but the AI creators warn that the same technology could be used to fuel mass misinformation campaigns.Continue reading A man just used AI to bring back his deceased fiancé and the creators of the tech warn of the danger it poses at End Time Headlines.
Two California wildfires converge into one forcing evacuations, Dozens of homes have been engulfedPosted: 25 Jul 2021 07:53 PM PDTAccording to the latest report from Reuters, Crews, and officials battling a large fire that has incinerated more than 190,000 acres (77,000 hectares) in northern California braced for the possibility on Sunday that smoke columns could spawn lightning storms capable of igniting more blazes.According to the SFG, The Fire has been burning in remote forestland 230 miles northeast of San Francisco for more than a week, and on Saturday the raging monster merged with the smaller Fly Fire, entering communities and devouring multiple homes.Continue reading Two California wildfires converge into one forcing evacuations, Dozens of homes have been engulfed at End Time Headlines.
Great Pyramid-sized asteroid to buzz by EarthPosted: 25 Jul 2021 07:39 PM PDTAccording to the Jerusalem Post, an asteroid the size of the Great Pyramid of Giza is set to fly by the Earth on Sunday, July 25, in what could be described as a relatively "close" approach, according to NASA's Jet Propulsion Laboratory.Dubbed 2008 GO20, the asteroid's size has yet to be conclusively determined, but estimates place it between 97 to 220 meters, or 318 to 720 feet. For context, the Great Pyramid of Giza in Egypt, considered a monumental feat of architecture, has a height of 138 meters, or 450 feet.Continue reading Great Pyramid-sized asteroid to buzz by Earth at End Time Headlines.
Why does Facebook suddenly want you to connect with God?Posted: 25 Jul 2021 07:15 PM PDT(DNYUZ) – Months before the megachurch Hillsong opened its new outpost in Atlanta, its pastor sought advice on how to build a church in a pandemic. From Facebook.The social media giant had a proposition, Sam Collier, the pastor, recalled in an interview: to use the church as a case study to explore how churches can "go further on Facebook."For months Facebook developers met weekly with Hillsong and explored what the church would look like on Facebook and what apps they might create for financial giving, video capability, or live streaming.Continue reading Why does Facebook suddenly want you to connect with God? at End Time Headlines.
Facebook admits 185 million cases of censorship on their platform and the Biden administration says it's not enoughPosted: 25 Jul 2021 01:25 PM PDT(OPINION) CBN – As vaccination rates grow more sluggish, the White House is pointing the finger at social media platforms, especially Facebook. The President recently went as far as to suggest Facebook is killing people. Now the administration is pushing the platform and some saying it's crossing the line of free speech.To be clear, the White House has not demanded Facebook or any other social media platform do anything, although it did 'flag' posts for Facebook that the Biden admin considers to be 'misinformation'.Continue reading Facebook admits 185 million cases of censorship on their platform and the Biden administration says it's not enough at End Time Headlines.
Israel's Prime Minister is now urging citizens to get vaccinated amid rising COVID-19 casesPosted: 25 Jul 2021 01:12 PM PDT(CBN) – Israeli Prime Minister Naftali Bennett on Thursday urged Israelis who have not been vaccinated to get the shot as the delta variant continues to spread across the country.His address came amid a recent surge in COVID-19 cases primarily among unvaccinated individuals, just weeks after the country lifted nearly all coronavirus restrictions. The government reimposed its indoor mask mandate and discouraged travel abroad due to the rise in cases.Continue reading Israel's Prime Minister is now urging citizens to get vaccinated amid rising COVID-19 cases at End Time Headlines.
Large events could soon be open only to the fully vaccinatedPosted: 25 Jul 2021 12:45 PM PDTLarge events such as Premier League games could be open only to fully vaccinated people from October under government plans. Talks are underway with the Premier League to discuss whether supporters who have not received both jabs could be barred from entry, according to the PA news agency.The rule could also be used for lower divisions and other sports, and for seated events with a capacity of more than 20,000 people. For unseated events, such as gigs, the threshold could be as low as 5,000 attendees.Continue reading Large events could soon be open only to the fully vaccinated at End Time Headlines.
San Francisco Bars Now Requiring Proof of VaccinationPosted: 25 Jul 2021 12:34 PM PDTIf you're planning to visit the city this weekend, you might want to carry your vaccination card as many bars are now requiring to see proof of immunization. Aside from your ID card, bars such as 7 Stills Brewery and Distillery started asking for proof of vaccination only if dining inside their establishment."Proof of vaccination either means you have your actual card or a photo of your card. But that's only inside," said manager Texas Enkil.Continue reading San Francisco Bars Now Requiring Proof of Vaccination at End Time Headlines.