Absolute Truth from the Word of God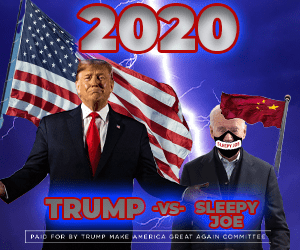 Forget the popcorn but remember the antacid and keep a copy of Trump's latest campaign ad,  the 'ObamaGate' video on hand, because the Democrat National Convention gets underway a week from this Monday.
"This new ad from the Trump campaign sets up a narrative they will use against Democratic presumptive nominee Joe Biden, accusing him and former President Barack Obama of having conspired to undermine the Trump administration from the start. (RealClearPolitics, Aug. 6, 2020
Democrats have gotten away with so many acts of treason and lawlessness. I am praying that this new video put out by Trump will place the final nail in the coffin of any hopes the Dems have for a victory in November 2020.
From canadafreepress.com
Latest Campaign Ad By Trump Campaign Points to #OBAMAGATE
Continued fromCanadafreepress.com…….."
"It's a real conspiracy and no one is talking about it," the ad states."
View original post 733 more words